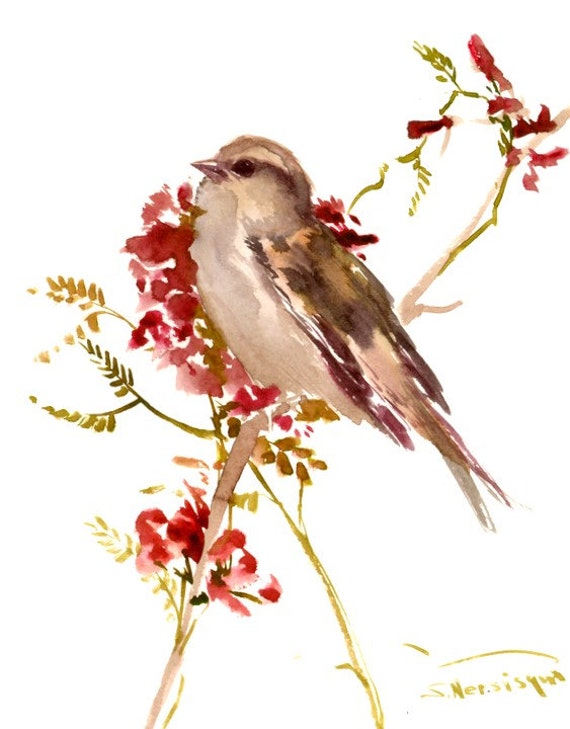 I'vebeen looking forward to featuring this shop, because it has some beautiful, wonderful art! The name of this shop is OriginalOnly by Suren. I love birds and the picture on the right caught my eye.
There's a lot of nature on this shop: flowers, sea creatures, owls, insects, elephants and cats. It's not always easy to capture such creatures, but the art Suren has done here, using oils for more perspective and dramatic looks, as well as watercolors, looks alive.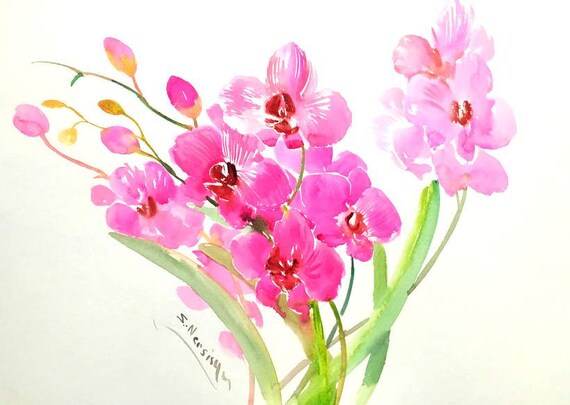 On his biography on the shop, Suren mentioned that he did Plein Air painting. I asked him about this, and he mentioned that he painted things how he felt they appeared, either larger or smaller, brighter or darker, and paints whatever is around him. He also mentioned something I found very interesting; that if he moves somewhere new, it takes him several months to get used to the colors and feels of the place, which is certainly good to keep in mind for artists.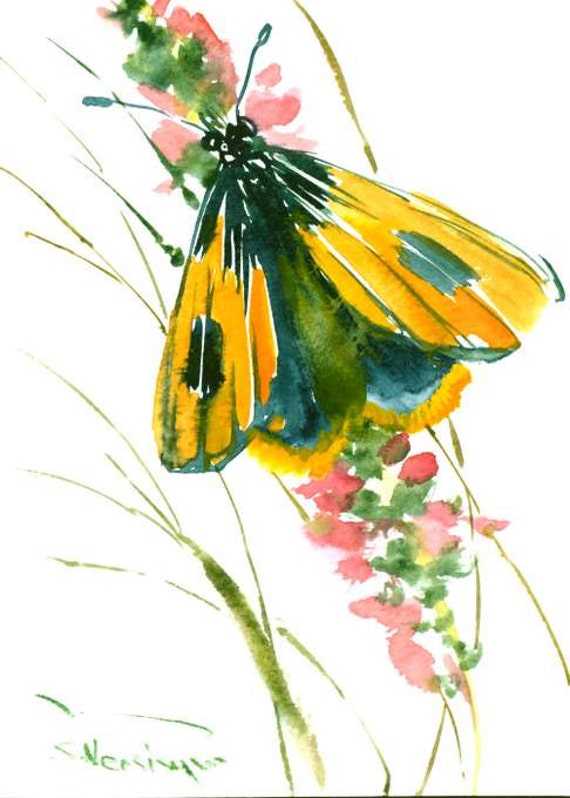 I've noticed that people tend to pick their professions from a very early age, as is the case with this wonderful artist. He started painting at 3 and couldn't stop, finding inspiration with artists like Monet and Pissaro, early 20th Century artists.
Suren has also illustrated several Armenian children's books (which I would be very interested to see) and his work has appeared on several American TV shows.
You can see more of Suren's art on his official website here, or look around on this website, both of which looks like a lot of fun.
On Suren's Etsy shop he specifies that he can do custom orders, which gives wide possibilities, as well as all the paintings being original.
I invite everyone to take a look at Suren's Etsy shop here. I had a fun time looking around while I worked on this post, so I think you will too.
I hope everyone has a great weekend!
Sarah